Appointments
Bookings - to request an appointment, and view available timeslots.
Information - details on the cost and duration of appointments, as well as information on cancellations and health insurance.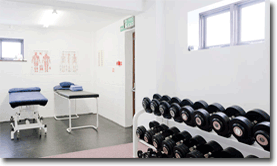 Key Physiotherapy currently provides two modern, clean, spacious and well equipped facilities. In addition we have access to aqua-therapy and outdoor facilities enabling to maximise your potential for recovery. We strive to make a difference in the level of service and professionalism we offer.